Passing By
The wind of change is blowing...
---
And we're flying on the breeze!
We've gone dark for a while, setting up Studio Windsocke and taking a bit of a step back to look at the current state of Passing By, trying to figure out where our path as indie developers is going to take the game and us. Now we are back, and we have our very own 'AAA' update for you: Announcements, Answers, and Ambitions!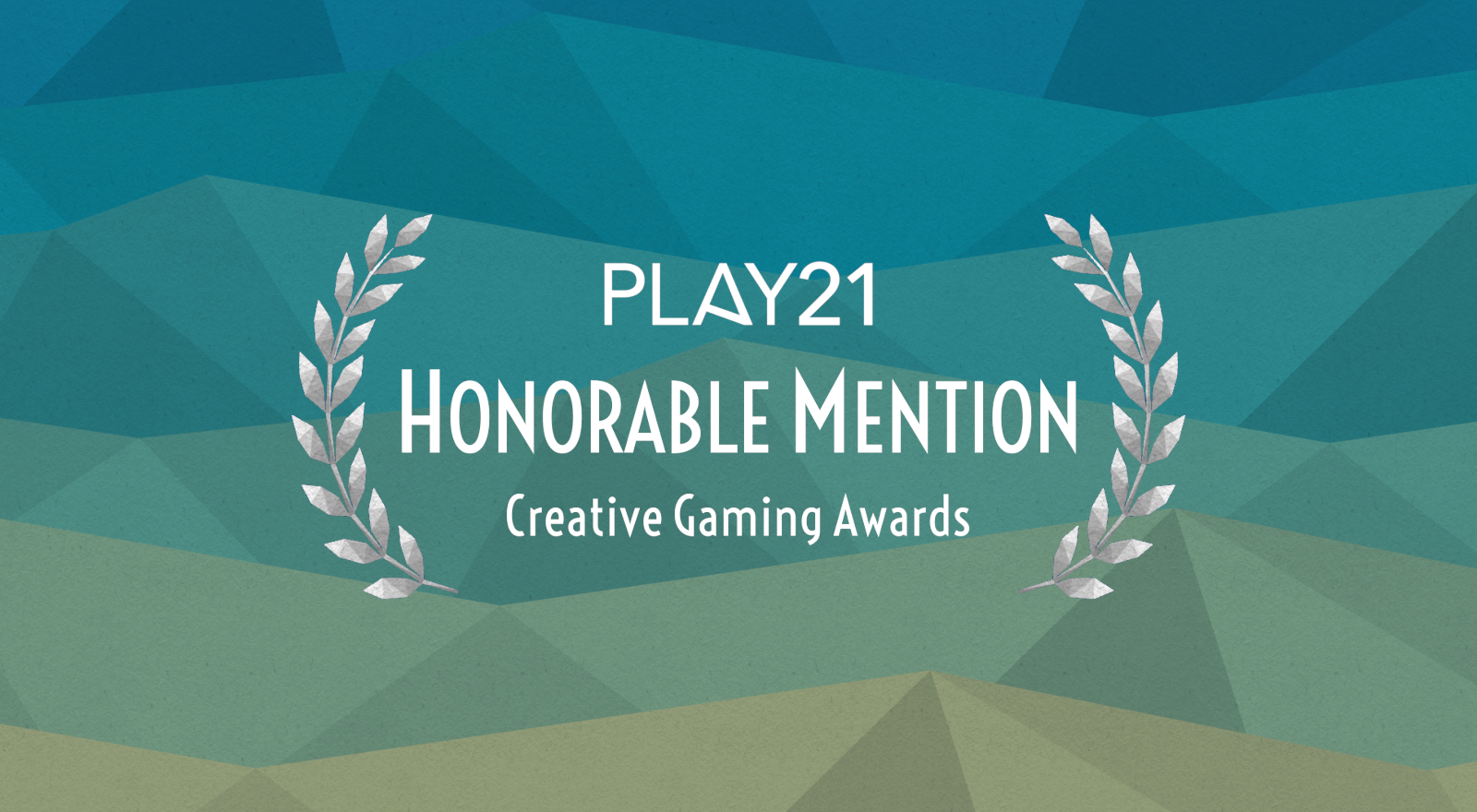 Announcements
Starting with the first 'A': we are hyped to let you know that we are part of PLAY - Creative Gaming Festival 2021. PLAY is "the first and only festival worldwide to unite media art, discourse and education with the culture of digital games". The best thing about it: you can attend from wherever you are in the world by logging into the virtual exhibition space, the PLAYvalley.
While we are not nominated for the Creative Gaming Awards, we are very excited to have received an Honorable Mention for Passing By. That also means we still have a chance at winning the Audience Award!

So if you are interested in seeing more amazing indie games, take some time to wander through the exhibition - and maybe vote for us, while you're already there. Pretty please? 😉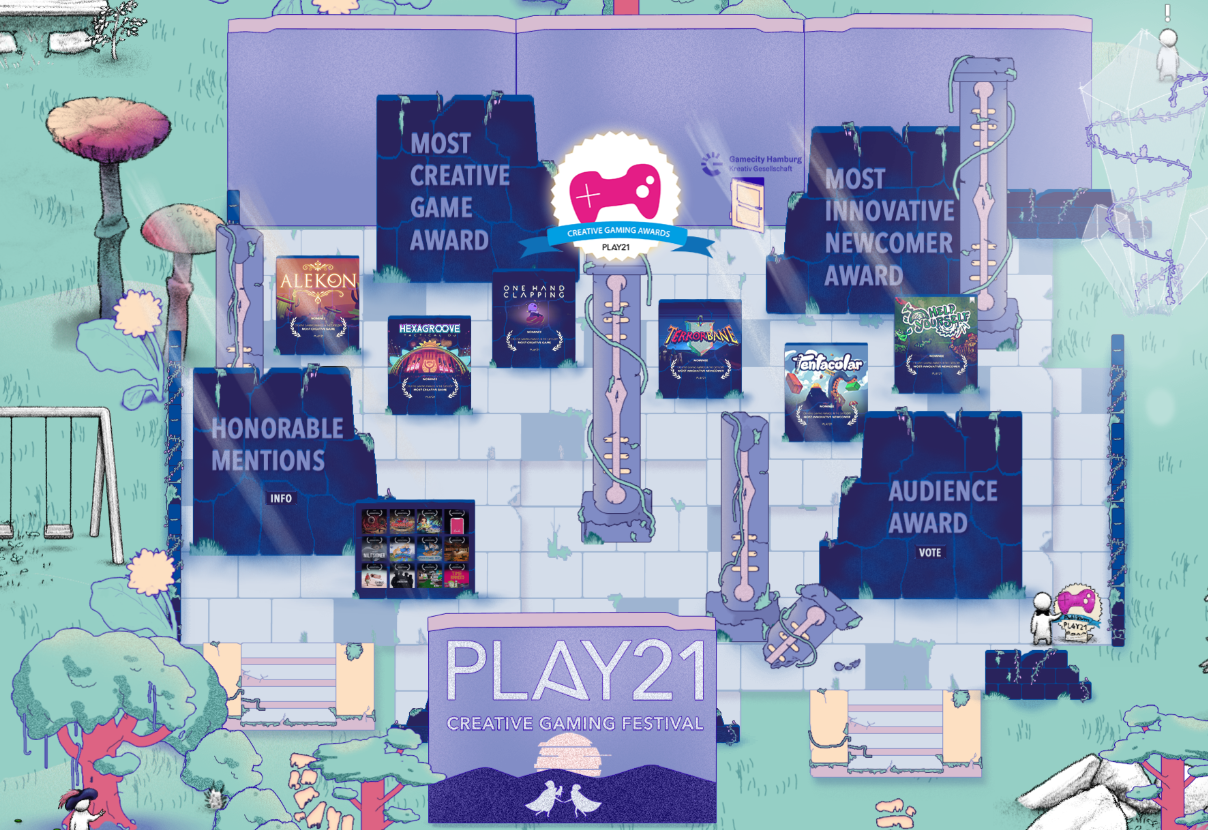 Answers
All right, are you ready for the big one? Great!
We have been purposefully vague about the future of Passing By until now. Not anymore - today we officially announce the continued development of the game! 🥳
Yes you've heard that right: Passing By will receive more love and care from us at Studio Windsocke, and even one or two major overhauls. We are aiming to improve the game significantly and tackle some larger issues with mechanics not working as smoothly as we want them to, striving to create an even better experience for all of our players.
And these big changes "under the hood" come with another adjustment that is a lot easier to spot at first glance: the game changes its name. Drum roll, please, because today Passing By officially becomes…

Ambitions
This name change leads us to the last 'A' of the day: Ambitions.
Like any aspiring balloonist (read: game developer), we want to leave a mark on this world as a studio and create the best games possible. Passing By is still a prototype in many ways, and we are striving to make the leap from prototype to "proper" game with Passing By - A Tailwind Journey.
Aside from reworking certain gameplay elements, this also means creating new content: more islands, more characters, more stories, more everything! We are not just talking about quality of life updates or additional localisations, but an entire balloon-load of new features and more original content which previously didn't make the cut.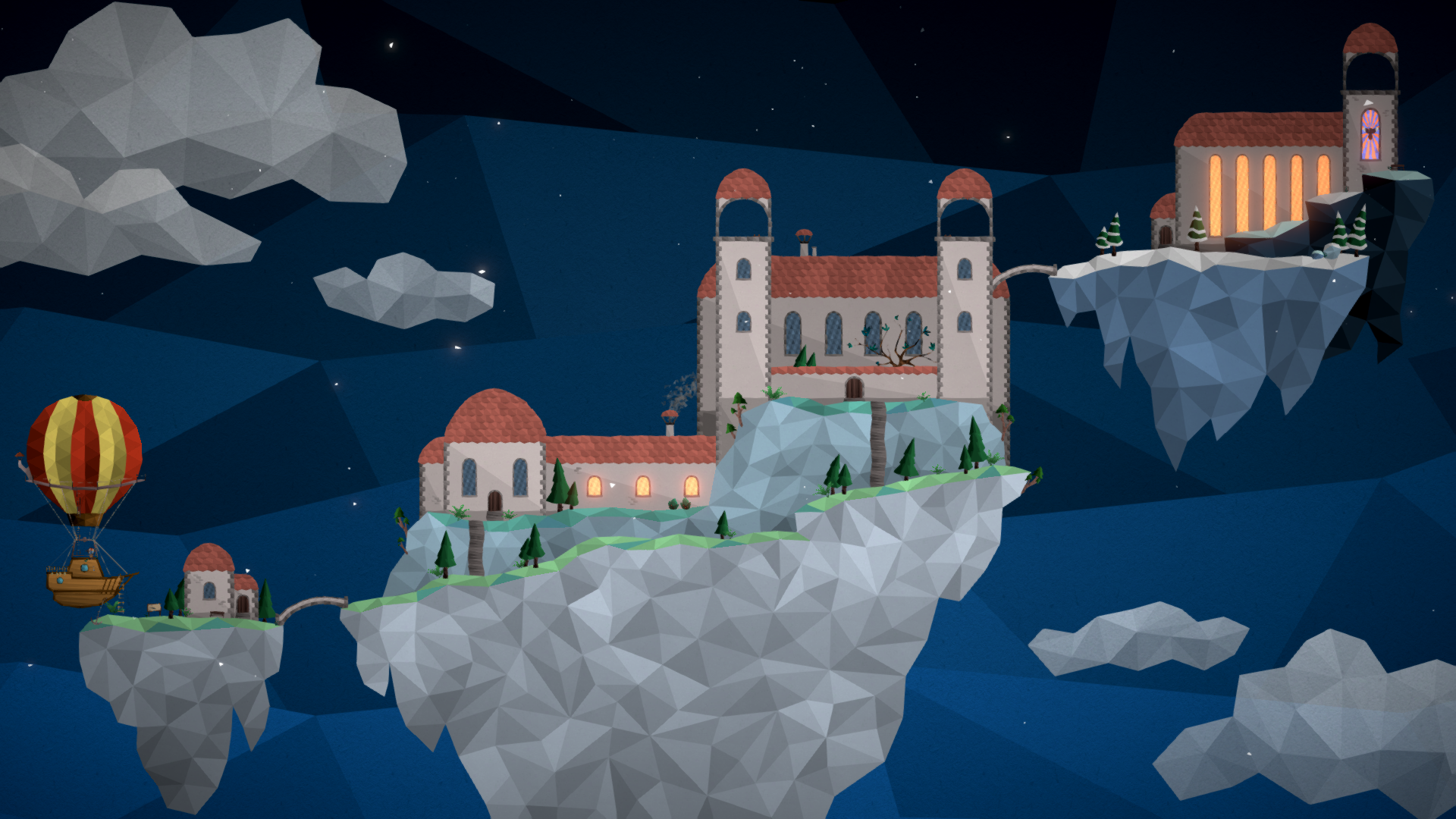 Thus, we are adding a subtitle. For now, Passing By is our much-loved prototype, which will remain available on itch.io for the foreseeable future.
Passing By - A Tailwind Journey is the renewed version with more content, which we will keep working on until we are fully satisfied with the experience we have created and confident to have realised the game's full potential before releasing it.
To us, this is almost like clicking the 'New Journey' button in the game's menu after having played through once: the road is similar, and yet the experience is different. Passing By - A Tailwind Journey means a new journey for Curly and Studio Windsocke, but it is also a familiar one. And if you as our community are willing, we would love to have you along for the ride!
Follow our studio account @StudioWindsocke on Twitter for regular updates and sneak peeks from the development process. This is also where we will announce important news, new devlog posts, and maybe even share the occasional meme. 😉
We will see you on itch.io for the next devlog, which you can expect before the end of 2021. Until then, stay safe, fellow aeronauts, and take care of yourselves!
Best wishes
Studio Windsocke